Here at Balance the Grind, we've been very fortunate to have the opportunity to interview some amazing people about how they strive to achieve and manage work-life balance.
We're especially passionate about talking to female entrepreneurs who often have to juggle building a business and taking care of their family. Speaking to these incredible women, we've learnt so much about the meaning of work-life balance, and managed to snag a few productivity tips on how to maximise your time every single day, while managing to enjoy life as well.
Hailing from Sydney, Toronto, London and more, below is a list of 29 female entrepreneurs and founders talking to us about a typical (or not so typical) day in their life.
We're looking to partner with companies that share our passion to promote healthy work-life balance around the world. Get in touch with us!
1. Dr. Bailey Bosch is the Founder & CEO of Remotestar Consulting, which helps individuals and team make informed decisions around recruitment, development and management of their remote workforce.
As I write this, I am in Wellington New Zealand where I am speaking at a conference about mental well-being for digital nomads.
I don't have a typical working day in the sense that I am bound by certain work requirements – that is one of the great benefits of working remotely and working for myself, but my work days typically are based around my family.
I have five young kids so my work fits in around my mothering. I generally wake up very early – before the kids are awake – and spend some time reading and drinking tea.
If one of the kids wakes up during this time, I generally set them up on the couch next to me with a blanket and try do a bit of work while they snooze (or more realistically, try work while nag me to make them tea!).
Then it's into full-on get ready for school – breakfasts, lunch boxes, uniforms, finding uniforms, changing uniforms that have spilt breakfast on them etc etc etc and eventually we get out the door.
I then come home and work or if I am seeing clients I will be out and about during the day and then it's time to pick up the kids and get them to their various after school activities – which I love by the way.
I really enjoy watching them play sports so am definitely not complaining about this despite it involving a lot of planning and driving back and forth!
I am also asked regularly by the media to comment on various topics relevant to my field, so if that is the case, I may duck out of the house so that I can be interviewed without screaming kids in the background (generally I sit in the car in the driveway!) or if I have to go into the studio, I prefer to pre-record interviews so that I can still be around at dinner and bedtime.
If I have something urgent to do, I will try get it done after dinner but most of the time I prefer to work in the early morning rather than stay up late at night. What all this means is that when it is time to work it is time to work! I don't mess around and have become very efficient and productive with the time I have.
2. Emmaline Raggatt is the Co-Founder at Mirrored Horizons, a Melbourne-based professional training & coaching company offering personal development workshops, individualised coaching and more.
Jules and I have been so very mindful when setting up Mirrored Horizons that we authentically create an environment where we "practice what we preach!"
Meaning, we start our working day at 9:00am to allow Jules to get her children off to childcare without the mad morning rush she once felt and for me to head to Pilates or a fitness class of some sort which for so long, I neglected to do.
We are huge believers of in order to get the most out of your days, you need to be the best version of yourself. For us that means doing things in the morning that energise us for the day ahead.
Once we get into the office, Jules and I often spend the first 30 mins over coffee going through our "to do's" and having a general chit chat.
Regardless of how busy we are, Jules and I always make sure we break for lunch and often get outside and go for a walk. Fresh air and taking a moment to think outside the office always helps our creativity and productivity.
We finish our working day at 3:30/4:00pm to allow for childcare pickups and life admin time.
We are continually finding throughout our business ownership journey that the more our lives outside work are allowed to be supported by work, the more we achieve in the time allocated to productivity and achievement for Mirrored Horizons. We work smarter, not harder.
3. Louisa Dahl is the Founder & CEO of Interactive Minds, a company which runs regular events and programs to keep marketers informed of the latest industry trends, changes and opportunities.
I start most days by taking my three kids (aged 6, 8 & 10) to school. This can involve up to three separate drop offs and once they are out of the car I'm straight into listening to a business related podcast. I am usually at my desk around 9am and each morning I have a stand-up meeting at 9:30am with my team.
After that, today I recorded a live Q&A session with marketing leaders which involved me interviewing them in a session for our members.
Following that I had about 2 hours of back to back phone calls booked in with a potential speaker for an upcoming event, a trainer for one of our sessions, a sponsor and a team member. Then I recorded my weekly Facebook live video.
I grabbed a quick lunch which I ate at my desk reading some articles on LinkedIn and I had a quick internal meeting and then an hour to action some work before I setup for a podcast interview – today I interviewed someone for my show and they interviewed me for theirs, back to back.
Then I drove home (listening to more podcasts) to organise my kids and get them fed, showered and to bed and pack lunch boxes! I then got back online around 8:30pm to finalise a few other action points from the day and to respond to this interview and I. will get to bed around 11pm.
Whilst I had a long day at work today, this year I made the decision to only have 1-2 of these long days a week and the other days will pick my kids up from school at 2:30/3pm. Due to my short days, I'm frequently back online for a few hours each night to do some more work and make sure I'm ready for the next day.
4. Terri Bertakis is the Founder & Brand Designer at Future Present Branding, a purpose driven branding and design studio.
At the moment I have a very dynamic work schedule; working as a yoga teacher and building a branding business and designing, so my days vary from day to day.
I am working on building morning rituals such as waking up at 5.45am to either teach yoga or to attend a yoga class to start the day. This is followed by a 20 minute meditation/breath work practice, then breakfast and journaling time, which is my space for reflection, intention setting and gratitude.
I then head into my office which is a coworking space, trailing through my emails, organising my asana lists and jotting down top 3 priorities for the day.
During the day this varies quite broadly, however a typical day can look like, morning meetings/research/brainstorming by 11am with a coffee. Followed by creative/project work from 11am – 4pm, then more admin/business planning/social media in the afternoon. Early evening is a mixture of 20min meditation and planning an evening yoga sequence for the next week.
Evening rituals are quality time with my husband followed by reading, tea and, working towards no digital devices an hour before bed.
Medicinal Reishi tea is a new tonic I am trialing as it helps me to have deeper sleeps, as I'm a very light sleeper. Sometimes I do a guided yoga nidra to help me fall into a deeper state of rest. The aim is to be in bed by 10pm or earlier if I can!
Balancing a healthy diet with rich vitamins and minerals and quality sleep is everything to me right now.
5. Michelle Bourke is the Founder & CEO of Foresight Digital, a plug & play growth team for companies that need their marketing and sales functions to scale fast or go global.
As the CEO of a growing company, I still wear many hats, and so my work day breaks down differently to earlier in my career when I was only focussed on marketing.
These days, I focus each weekday on a specific area of the business. For instance in general, Monday is for finance and operations, Tuesday and Wednesday are for sales, Thursday is for marketing and Friday is for more internal meetings and HR.
The early part of every day however, always follows the same pattern which is based on Agency Agile – a methodology we invested in training on for our team about a year ago. A few of the key daily elements include:
A morning checkin which we hold at 9am each day. At checkin we go through our progress on all stories and value being delivered for clients. This way, all managers know where their teams are at, reducing the need to tap on shoulders and interrupt people during the day.
That's followed by discussion time where I and other members of the team can talk about any important team announcements or interesting news.
And then coordination time where we call out who we need to quickly chat with. This means that it's really easy to have meetings with multiple different people without having to set up ad hoc calendar invites for different times of the day. We know each of us will be available during coordination time and this keeps everything moving smoothly without interrupting everyone's day flow.
Separately, I also like to have a couple of lunch sessions each week with members of my leadership team. This is separate from performance or other professional development reviews. It's a way of keeping in touch with what's happening more broadly in their lives, with their families and their teams, and understanding them as a whole person.
6. Anne-Laure Le Cunff is the Founder of Ness Labs, an award-winning venture studio building products that focus on wellness, creativity, and culture.
Every day starts with writing. I block an hour and a half every morning to write a daily article for Maker Mind. That's the first thing I do. Once that's done, I check my email and do client work, helping companies with marketing, product strategy, and consumer psychology.
Around lunch time, I go to the gym. Then, I grab some food on my way home. The afternoon is usually spent working on longer term projects, such as creating an online course, writing an eBook, or coding. In the evening, if I don't have an event, I just hang out with friends or relax at home with a good book or a series.
7. Natasha Janssens is the Founder and Managing Director of Sova Financial, mortgage and home loan broker company, and financial community Women with Cents.
I am a mum to a 5 year old and 2 year old so I have intentionally built my business to allow me flexibility. On a typical day I will drop the kids off at kindy and childcare, and head to the office.
I get to the office around 930am, usually wrap up around 230pm to do the school run, and spend the afternoons with my kids. I resume work around 6pm once my husband is home to take over parenting duties.
I take Tuesdays and Thursdays off work as my daughter is not in child care on those days and instead I catch up on work on the weekends. On my days off, while my daughter has her midday nap I catch up on any urgent phone calls or emails, but I find most things can wait until I am back in the office the next day.
I usually take client appointments during the day, and am often hosting webinars or speaking at events in the evenings. I also travel around the country a fair bit – again that is by design as I love to travel and explore new places!
8. Kate Pollard is the Co-Founder of Circle In, an Australian company committed to supporting working parents as they move through the parental leave journey and ultimately return to work.
With two little kids (six and four), it looks like chaos most of the time. My husband and I share the chaos of kids, work and life together.
Generally, he takes the morning shift, getting the kids ready and dropping them off at school and kinder, and I'm in charge of the evening runs. We have a nanny one day a week, and also use after-school care, and I do all of the pick-ups and school activities after that.
My workday starts early so I can get the most out of my day. I'll head into the new Circle In office in Southbank where no two days are the same. I might meet with our amazing customers or catch up with the team. Basically, it's my job to make sure everything is running smoothly.
From time to time I have to travel for work, flying up to Sydney for the day or just recently Jodi and I went on a fact-finding trip to the US, meeting with some of the nation's most progressive companies and speaking to experts about the realities of being a working parent.
So day-to-day there's a lot of variability. The only consistent bit is the kid-chaos in the morning and the kid-chaos at the end of the day.
9. Michelle Palmer is the Co-Founder & Director at Modern Currency, an integrated and creative communications agency with offices based in Melbourne, Singapore, Hong Kong and LA.
My day is so varied, every single day.
Kick off with a new client meeting where we strategise the best marketing communications tactics to take which suit the business best, then I will spend an hour setting up some digital conversions ads for a client on social media channels.
I'll approve invoices, I'll answer calls with clients and team members, review our profit and loss and check our budgeting, pay some bills, chat with my business partner (and friend) about our future company marketing or just laugh about something random.
Take a call from a client who I love who makes me laugh about something they've experienced that day, tidy up the kitchen (Grrr! Does every workplace have kitchen gripes?!) drink coffee (mmm coffee!), speak to my husband about what we will eat for dinner, read and reply to emails, write and proof some contracts.
That is my day!
10. Vicki Saunders is the Founder of SheEO, a Toronto-based global initiative to radically transform how people can support, finance and celebrate women entrepreneurs.
Well, as my coach says, i'm habitually, non-habitual so no two days look the same. I travel a lot. Right now it's 7am and I'm answering these questions in my backyard before heading to the office.
It's Friday and we do 4-day work weeks in the summer but I'm breaking the rule today by meeting someone who is outside our network as a favour for an Activator.
When I'm in town, I usually go to the office early after having a coffee at home with my husband. We set intentions for the day and I'm off to the office. The SheEO team does stand-up check-ins/outs with the whole team, at 10 and 4pm ET each day.
I spend about 30% of my time in consultation with Activators and Ventures in our network, about 30% on strategy and growth working on the business and 30% inside the business on product development, communications, team, etc.
11. Genevieve Day is the Founder & Director of Day Management, one of Australia's first influencer talent agencies.
While the job may appear very glamorous from the outside, it involves a lot of computer time on the emails and at the desk.
I spend around 8 hours a day on emails ensuring that all of our talent collaborations are tracking along nicely, schedules and deadlines are met and everyone has the relevant briefs to shoot their content.
I may pop into a talent photoshoot, most recently we were just on set with MECCA Maxima for a IGTV series, and it's helpful for us to attend not only for relationships, but also to grab some #BTS content. I also spend a lot of my workday in coffee meetings with my PRs, ad agencies and of course our talent.
I may round out the day by attending an industry launch event, movie premiere or fashion show – or sometimes it's just home to Netflix and a glass of pinot.
12. Dionne Taylor is the Founder & Director of Polkadot Communications, an integrated communications consultancy offering PR, social media, marketing, event management and digital related services.
I am up at 6:30am, shower, change, get my kids up and get them ready with my husband. I drop my eldest daughter at school at 7:30am and am at my desk by 7:45am. I have WIP meetings with my clients in the US including The Empire State Building and P.volve two mornings a week at 8am to make the most of their working day.
I connect with my staff on workload, and check emails that have come through overnight, mostly from our UK clients including Hostelworld and Look Fantastic. Every day I write my 'to do list' and highlight it as I complete the tasks.
I usually have a face to face meeting with a client in the morning, before a lunchtime gym class. After that I continue to complete my work which consists of; bank reconciliation, speaking to potential new clients on the phone, working on new business proposals, reviewing strategy documents, the list is endless.
Every day I allocate at least an hour or two to the development of Story Match which includes liaising with my developer, responding to enquiries or making improvements to the user experience.
I pick up my kids from school around 5pm and get back into the parenting zone which includes homework, cooking dinner, folding washing, taking the client calls whilst doing all of that.
Often before I go to bed I'll receive correspondence from clients who are waking up in the Northern Hemisphere so I may respond to urgent communication or wait until the next day. I have a hard deadline on sleep and am lights out by 9:30pm unless I have a work related event or a board meeting.
13. Emma Green is the Co-Founder of Your CEO Mentor, a content-driven business focused on improving the quality of leaders around the world.
I wake up at 5:30am and get an hour to myself before everyone wakes up! I use this time to exercise, plan the day and walk my dog.
Then when my stepdaughters get up it's making breakfast, lunches and doing school drop off before I get back to my office at around 9am. From there, I do a quick catch up with Marty (we live in different states) and we talk through the daily and weekly deliverables.
The rest of the day could be anything:
editing a podcast
organising Marty's keynote speaking logistics
working with our Leadership Beyond the Theory students
writing marketing comms
designing proposals
editing videos
pitching and interviews with media
posting and talking with our community on social media
going to client meetings and development sessions
No two days are the same, but I like it that way!
14. Nicola Swankie is the Founder & Lead Consultant at Swankie & Partners, a training partnership specializing in helping companies embrace new technologies for better business performance.
As I juggle a couple of businesses, a 2.5 year old, 2 big dogs and living regionally days can all look quite different! However, they are ALL well planned.
If I am here in the Sunny Coast I will squeeze in some exercise early with an outdoor trainer by the ocean because I thrive on being out near the coastline.
I find it sets me up for the day if I get that time for my soul to "wag its tail"!
I usually do drop off at daycare and then work at our co-working space where I stay in touch with my clients and team through a combination of phone, Basecamp, GMeet video calls, GDrive and Zoom.
We have a vibrant and buzzy community in our space, which is filled with parents of young children, most of which have moved from Sydney or Melbourne recently all trying to live regionally and work flexibly around families.
If I am travelling, I usually head to Sydney on the 6.30am flight, get all my meetings and workshops in and jump on the 5.30 flight back, which means I can usually be home before my little boy goes to sleep. I love how easy and fast it is to move through our regional airport. I can be home in 15 minutes of landing.
15. Megan Dryden is the Founder and Professional Organizer of The Organized Life, a company focused on a vision to change people's lives by decluttering and re-organising their homes or work spaces.
My mornings usually begin at around 5:30am where I head off to the gym Code5 to start my day off right! Exercising in the morning really helps to clear my mind, balance my day and to start it off on the right foot.
After the gym, I always love to pop into my favourite coffee shop where I start by checking my emails, looking at my diary and ticking things off my wunderlist. (Wunderlist is a fantastic free app that really helps to keep you organised).
Then anytime between 8:00-9:00am I will arrive at my client's house where we begin decluttering and organising their chosen space. Every client has different wants and needs so each job we do is slightly different. My day usually wraps up anywhere between 5:30-7:00pm.
When I arrive home my husband and I usually cook a healthy dinner together and begin to get prepaid for the next day by packing our bags, getting out lunch together and checking my diary and adding to my wunderlist for the next day.
16. Acascia Steedman is the Co-founder and Chief Operating Officer at The Recipe, a social media marketing company dedicated to helping small to medium-sized New Zealand businesses.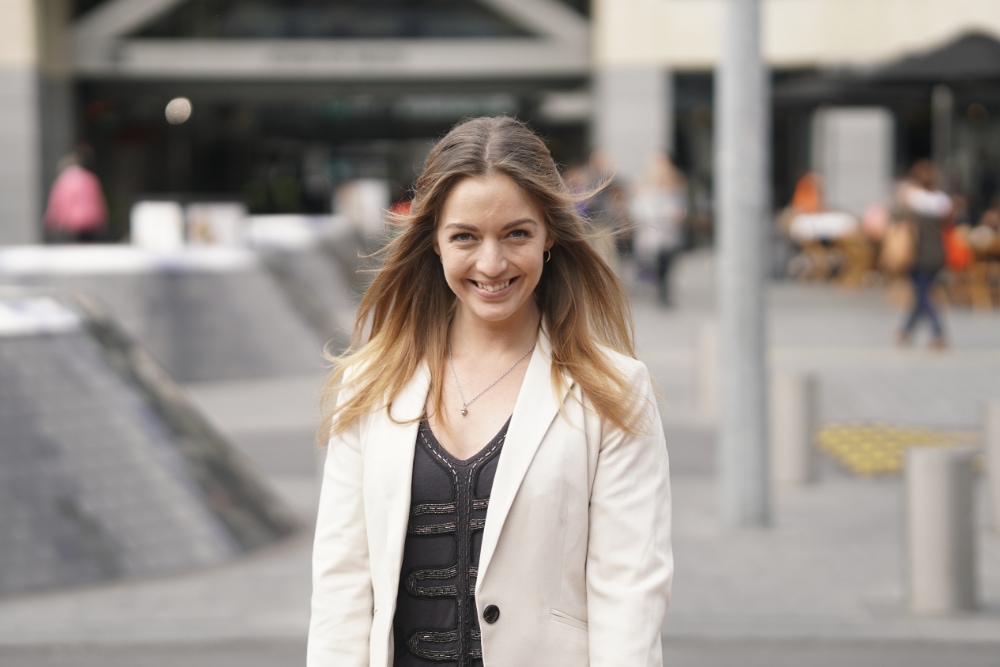 A typical day in my life starts with a 7am wake-up call, and usually relax through my morning before getting to work around 8.30am.
I'll immediately dive into my morning office routine and make sure everything is tidy for my staff to arrive, then go through my emails, check into each one of my clients social media pages, and make sure my accounts and organisation are in place for the day.
I usually block out the rest of my mornings for content creation and other client-related activities and spend my afternoons either doing more client work, producing video and photography series, in meetings or training my team.
I'll usually leave the office around 6pm and go home for some dinner, hit the gym or the spa, and then either get in some more work hours or relax with my partner and watch one of our favourite TV shows before heading back to bed around midnight.
17. Carrie Rose is the Co-Founder and Creative Director at Rise at Seven, a creative SEO agency based in Sheffield, South Yorkshire.
For me, every day changes! But today I woke up at 7am to the sound of the "The Lion King" soundtrack (which always gives me the energy to take on any day) and drove to my office in Sheffield for 8.30.
The first thing I did on arrival is have a team morning briefing. We ran through our tasks for the day, what we wanted to achieve by 5.30 and had a couple of biscuits before we go off on our way.
This helps me not only get an understanding of what tasks we are all working on but what our individual goals are too.
I then picked up the phone, sent a few emails and loaded up my social media channels contacting journalists and influencers with a story/campaign I am working on to get my clients featured.
The mornings are usually peak time to get in front of a journalist and sell in your story, as anything after 10am can be extremely competitive. Journalists receive on average 200 emails from PRs a day so cutting through the noise is my job to really make sure we stand out.
I then started putting a strategy together for the future months/campaigns which included working with designers to create engaging visualisations, developers to bring this to life online, wrote content for on-site pages and planned social media strategies to try reach a large but defined audience.
At lunch I went for a walk. The sun is like a charger for me. Boosts me up for the afternoon.
In the afternoon, I started with a brainstorm. After lunch, I usually have a clearer mind (walks usually help with that). This helps me be as creative as possible and really come up with ideas that I'm confident would work.
I then worked with full creative team to make this a reality.
At the end of the day, we celebrated. We even celebrate the small things. Ticked something off your to do list? We go for a drink! Landed a placement on the Daily Mail, we grab some pizza. We like to celebrate all the good things we've achieved in our day by celebrating just a little bit each time.
I headed home around 5.30 where I cooked dinner and sat in the garden under the evening sky. This is my wind do
18. Brooke Sellas is the Founder & CEO of B Squared Media, a boutique digital marketing agency specialising in social media marketing and advertising.
My day-to-day typically looks like this:
7-7:30AM: Wake up, check social and email from my phone (I know, GUILTY!). Read the NY Times and LinkedIn daily briefs.
7:30-8AM: Make coffee and a Garden of Life raw & organic FIT shake for breakfast.
8:15-12PM: Various calls and meetings. I try to do any creative thinking and writing earlier in the day.
12-1PM: Lunch. My husband and I try to eat together if we can since we both work from home.
1-3PM: Cover any comms with my team, network, "must keep in touch" list, and open deals; wrap up my day.
4-6PM: Barn time! I ride, groom, or lunge my horse, Diva.
6-8PM: I usually make dinner, or on Wednesday nights we go out for "date night."
8-9PM: I'm watching tv while simultaneously catching up on social.
9-10PM: Wind down and prep for bed. I have a large "nighttime routine" including taking off any makeup, spraying my pillows with lavender spray, and putting essential oils on my wrists for sleep.
10-12AM: I'm not a great sleeper so I usually watch tv (no phones allowed, finally!) until I fall asleep.
19. Bec Brideson is the Founder of Women With Agency, a company focused on supporting the growth and development of female-founded businesses.
Wake up at 5am. Work for two hours and plan my day. Wake up the kids, make lunches, do school uniforms, get ready for the day and leave the house by 8am.
Drop girls to school and go to office. Start with a hot WIP – a standing meeting where we plan the day with the team. Work hard for 8 or 9 hours – meetings, calls, creating things, designing solutions and managing work and timelines.
Go to gym, listen to podcasts, come home to a lovely meal my husband has usually cooked and spend time with the girls. Bed. Rinse. Repeat.
20. Sarah Fritz is the Founder & CEO at Yes Queen, a company focused on future-proofing wellbeing at work by erasing bullying and supporting safe, positive and inclusive cultures.
I am a 'digital nomad' – I currently live and work remotely in Da Nang, Vietnam. With perpetual sun, the ocean two streets away, a rooftop pool next to our room and a plethora of Melbourne-grade cafes (for 1/5 of the price) – we must set boundaries in order to stay focused.
I co-run two businesses with my husband Mike; we both 'unplugged from the Matrix' to begin a bohemian business life.
One business is St Dakota, a creative and brand agency, I am responsible for the strategy and marketing and Mike is on creative tools, coming up with concepts and executing them. And Yes Queen is our passion project, I lead the creative and communication strategy and Mike turns my vision into stand out assets and resources.
Each day begins with guided meditation and a gym session. From here it's breakfast at a café where we usually have a WIP and talk about what we each need to achieve that day. St Dakota live projects include a strategy for a new leadership business, the launch of a hearing aid into the Australian market and a social campaign for a beauty brand.
In Yes Queen land I am working on commercial partnerships for 2020, an event in Melbourne this December and a self-care retreat in Byron next year.
21. Lija Wilson is the Founder & CEO of flexible work platform Puffling, helping businesses source senior off-market talent, delivering flexible work options and promoting gender diversity.
Most days I try to exercise before the chaos kicks in. I live on Sydney's northern beaches so head to CrossFit for the sun rise at 5.45am.
I've always been one to catch the worms but since having kids, I no longer hit the emails at 7:30. After ticking off exercise, I coordinate kids with my husband (we have three under 6 who are at different drop offs) and now start work around 9:30am.
A few days a week, I'll meet with clients, present flexible work solutions to attract or retain talent and often speak on panels or at events. I have an office space close to home and the kids schools, so a few days a week, I'll have non-meeting days from there and focus on growth plans, strategy, product planning and having contact with talent.
22. Bahar Ansari is the Co-Founder of 2nd.law, the first virtual law firm, and Case.one, a cloud practice management system for legal professionals.
I usually wake up between 6 and 6.30am. I take a couple of calls because we work internationally and that's a good time to be on a different time zone. I get to the gym at 8, I work out for an hour, go home and work another 1-2 hours from home, get ready, take a couple more calls (either client or sales calls), I get to the office around 11 and work from there.
Usually do online zoom meetings. I always forget to eat lunch, unless somebody takes me with them, which is not good. My afternoons are my own productive time, between 3-6 is my prime time, since everyone at the office is almost done and ready to go home, so I am much less distracted, there is no calls, no interruptions, so this is the time for my responsibilities.
I get home between 6 and 8, eat dinner and after that those 2 hours is my creative time- I meditate, I think of ideas, I build things and catch up with my personal emails and social media.
23. Ashleigh McInnes is the Founder & Director of Papermill Media, a digitally-led, integrated PR, communications, events and social media agency.
I used to be more of a night owl by habit but recently I've been trialling a new way to work, which sees me try to wake up anywhere between 6am – 6.30am and get straight onto my computer to get the jump on the day ahead. I use the time to reply to emails, clear out the inbox and write up a clear plan for what I need to achieve throughout the day.
Then it's into the office to start the day in earnest. That usually means catching up with my senior team and providing guidance, strategic oversight and suggestions for their current projects, and getting status reports on the campaigns that are currently live.
As the director I'm heavily involved new business and the strategic side of our clients' campaigns, so I might be out of the office for large parts of the day attending new business meetings, strategy workshops, client meetings and the like.
Then it's usually back to my desk to work collaboratively with my project teams to craft strategic media plans, campaign proposals or pitches as a result of the meetings throughout the day.
As PR and media consultants, a lot of our work can be reactive based on how our clients are being reported in the media or perceived by various stakeholders, so we may get briefed on an urgent issue that requires the full attention of our director team.
If that happens, we are sometimes in lockdown for days, maybe even weeks at a time, monitoring media and social media sentiment live, addressing any incoming media requests, helping to craft key message responses based on our client's position, and working to minimise any long term reputational damage as the result of the issue at hand.
Those days are intense but exhilarating – you have to be 'on' all the time and ready for any outcome.
24. Renae Smith is the Founder & Director at The Atticism, a boutique PR agency based in Sydney. She currently splits her time between Sydney and the UK.
As I am based in the UK at the moment, my usual day looks a little different as my company is in Australia.
I wake up around 6am (which is 3pm in Sydney) and check my Slack for any urgent messages. Whilst I am making myself a coffee, I respond to anything urgent.
I then sit at the home office and put in a solid 2 – 3 hours of work, catching up on emails and speaking with my staff or with clients before the work day in Australia ends.
Once it's hit around 9.30am here, I break and get myself out of my pyjamas and prepare for phase two of the day.
The first thing I do is write a to-do list. I have a pretty in-depth email system which means I rarely miss tasks that are needed, so I work through and get a to do list done.
I write proposals, I pitch client materials, I work with clients on interviews or events, etc. I work solidly until about 1pm and then I break for lunch for a few hours.
After my kids get home from school at about 3.30pm, I help them with homework and take the afternoon as family time.
Depending on the workload, I either go to bed at about 9pm, or if I need to stay up to speak to staff etc – I will wait until 10pm (7am in Sydney) to chat to them if I need something urgent!
It's a busy day – but my structure is really flexible which really works for me!
25. Erin Sing is the Director & Co-Founder at Modern Currency, a global creative communications agency with offices in Melbourne, Singapore, Hong Kong and LA.
Coffee, coffee, coffee. All days have to start with coffee!
My days always start the same way – up at 6am to take my gorgeous dog for a walk, reading the news before making a green smoothie and heading into the office or onto my first meeting of the day.
Most days I'll have two or three different meetings with clients, where we'll go through current campaigns, current results, things that need to be actioned and plan for the coming weeks. Our approach of integrating with clients similar to an employee means as an agency we do have a lot of meetings with the brands we work with, but it's a crucial way that we work.
After meetings, I can be back in the office proofing new business proposals, working on strategies, running team WIPs, writing press releases, deep-diving into data, setting up social media campaigns, buying ad space across different avenues, reviewing our P&L and budgets, working through resourcing, or even packing media kits for a send out.
When I finish up at the office, I'll normally head to the gym or do a Yoga class, before heading home. For me, having that time to disconnect from work mode before heading home is really important.
As a small business, you have to be hands on across all aspects of the business, so your workload and your days are so diverse and so jam-packed, and you need to be a jack of all trades.
I often think back to what I thought running a business would be like and have to laugh, as I had absolutely no idea! When you go into business you often have a preconceived idea of what it will be like, and once you're in there, it is almost always a polar opposite of what you thought!
26. Natalie Nguyen is the Co-Founder and CEO of startup Hyper Anna; an Australian data analysis software that taps into business intelligence and delivers real-time insights from natural language requests.
I will wake up around 6am. I have a seven-year-old Frenchie, who provides an unlimited amount of cuddles, while I catch up on what's happening on my phone.
If there's no external meeting in the morning, I will get to the office around 9am, otherwise it really depends where my meeting takes me.
Throughout the day it does get quite hectic as I'm usually in and out of meetings, from discussing a new product feature to meeting a potential new client. It really varies.
27. Cortina McCurry is the CEO & Co-Founder of Caia, Australia's first online on demand health and wellness clinic for women and their families in the workplace.
I love the mornings. A typical day for me begins quite early around dawn with a walk along the river to wake up. I will usually listen to a podcast during this time, followed by a bit of meditation or yoga back at home.
I then have about an hour to review my inbox, respond to emails and check off any to dos in Asana before I hear the footsteps of my daughter pitter pattering into my office and the morning whirlwind begins.
At this point work gets put to the side as she usually climbs into my lap for a cuddle, we catch up on how we slept and our plans for the day, and then eat breakfast together, get dressed and she is off to school with her Dad.
By 8:30 am I am usually in meetings or on calls with either the team, a potential investor, customer, or partner and it is full steam ahead into the work day and ensuring both our users and practitioners are happy and supported.
28. Corrie McLeod is the CEO of Hello Espresso, a group of companies which includes InnovationAus, a think-tank and public policy advocacy group, Espresso Communications, a full service consultancy, and One Part Idea, a content development agency.
I wake up, get a coffee and proof the InnovationAus stories that may have been posted overnight. I'll then review emails from clients and partners that have come through overnight and have a look at the meetings scheduled for the day to make sure that I am prepared.
I'll do a news sweep of media reports in our sector, and jump on Slack to make sure that the team have what they need from me to crack on with their day.
I switch into family mode for an hour and a half or so while listening to Radio National. Once the kids are off to school I jump in the shower and make my way to work.
The day is a mix of meetings (internal and external) and I will often try and find a quiet place to get some work done without distraction. Lunch is at my desk, as I don't work a particularly long day – so need to make every minute count.
I finish close to 5.30/6 and head home to make dinner and get kids sorted.
29. Catherine Ngo is an editor, copywriter and content strategist specialising in HR and industrial relations. She is also the Founder & CEO of Keynoteworthy, a diverse speakers platform.
A typical workday always starts with breakfast (coffee and toast). This is non-negotiable. If you see me, I'm petite and if I have nothing in me, I will get blown away by the wind.
Mornings are also like being a soccer coach and rushing my son to ready for daycare. Plus get my two dogs walked, fed and then getting myself ready. Then off to work.
I concentrate on my 'money-making' activities in the first half of the day. These are activities that require high concentration and more 'brainpower'. I avoid morning meetings because I know I won't be as productive which is why most of my meetings, phone calls and admin work is in the afternoon.
After work, I head home. Most nights I don't have time to cook even though I love it. I get take away a lot and add steamed veggies in where needed.
Before you go…
If you'd like to sponsor or advertise with Balance the Grind, let's talk here.
If you'd like to have a conversation with us about how you balance the grind, get in touch with us.
If you never want to miss one of our conversations about work, life & balance, subscribe to our newsletter.