Marketing is such a vast and varied field that when you think about a day in the life of a marketing professional, you almost don't know where to start.
From blog post writing to client meetings to advertising campaign planning to podcast recording, marketing is a dynamic and constantly shifting profession which can be, at times, very demanding.
Balance the Grind spoke to 12 marketing professionals across a variety of industries and roles about a typical day in their life and what work life balance looks like for them.
Ngaire Moyes // Senior Director, Brand Marketing and Communications at LinkedIn, where she is responsible for building the brand and protecting its reputation across Europe, Middle East, Africa and Latin America.
Given the international nature of my role, I do a fair bit of travelling around the region and also to our California HQ in the US. When I'm in London and working from the office on a Monday, I commute in, and once there, a typical day would involve grabbing some breakfast from our café, before settling down to the day's work.
This might include a meeting with my EA to review my schedule for the week ahead, a staff meeting with my direct reports many of whom are based in different countries and dial in via video conference to discuss the key priorities for the week.
From there my day might include a review of our social impact strategy for example, an interview with a candidate for a role on the team, a monthly global brand team meeting to review the latest creative for a campaign we have coming out soon, a quick catch up on a live PR issue and hopefully a bit of time to respond to email.
If I'm lucky I might finish my day off with a cardio dance glass at the gym (which always puts me in a great mood!) before commuting home, having a late dinner with my husband and some very brief time with my kids to hear about their day before getting them off to bed. I might get an hour of Netflix before bed or respond to a bit more email.
Mikaela Crimmins // Planning Director at Orchard, where she is responsible for co-leading the strategy across social, data, UX/CX and brand.
Every day starts in a similar way. Alarm clock rings, I hit snooze usually 3, maybe 4, times. On the fourth alarm, my wife will nudge/kick me out of bed. Every morning starts with either taking our daughter, Vinnie (a mini schnauzer), to the park or an attempt at exercising.
I would love to paint a pretty picture of me hitting the gym in my Lululemons at exactly 5.30 every morning, followed by a protein smoothie, but the truth is my intention to exercise and reality don't always meet, regardless of the fact I know I'll feel better when I do exercise.
I walk to work, as I like the time to listen to podcasts and bask in my own thoughts, arriving at work just before 9am. My days are never the same but they're usually a mix of client meetings, deep analytical work, and staying on top of the ever-evolving landscape of brands, marketing and technology.
I also try to get out of the office whenever I can. It's important to make sure you're not 'planning in a vacuum', and I find Uber rides or even dog park chats great ways to keep across what's influencing Aussies.
Michelle Broderick // SVP Marketing, leading the Brand Marketing Team at Automattic, the web company behind Jetpack, WooCommerce, Longreads, WordPress.com, and more
Morning: This is when I get my best solo work done. Writing, planning, outlining real strategy. From about 6:00 – 10:00 AM it's all about diving into deep uninterrupted work.
Afternoonish: This is when I'm ready to collaborate! Team meetings, one-on-ones, and lunch dates are key to keep me going during this time. From about 11:00 – 4:00 it's all about partnering with other people to keep motivation high.
Evening: This is when my brain is done. I used to try to push more work in after 4:00 because who doesn't work after 4:00? Me, that's who. And many people who have worked from the crack of dawn until the natural crash. This is when I go to a yoga class, spend time with my husband, take a bath, watch the golden age of television.
Naturally, I have to modify this schedule to accommodate other people and pressing commitments when there are no other options.
The surprising thing is that if I ask others to respect this schedule, they often do, so I am more likely to ask these days and only work outside of these boundaries when there are no other options. It's quite liberating.
Mandi Barton // Head of Social at creative communications agency M&C Saatchi Australia, where she works with some of Australia's biggest brands
I usually wake up with a dog butt in my face. I have to crawl out over him to get to the gym and he takes my spot pretty quickly. He's finally up and ready to welcome me home when I get back and we set him up with the Food Network to watch while we're out for the day.
My husband and I commute together and recently we've been listening to the Conan O'Brien podcast – Conan O'Brien Needs a Friend – on the drive in to work so that puts me in a great mood.
I'm usually one of the first in the office so I can spend some uninterrupted time planning my day or writing. I've worked in a few areas of the building at my agency and every pod has been filled with delightful people so it's great to have a chat with everyone as they come in.
Meetings throughout the day will usually either be briefings, WIPs or internal reviews so depending on the stage of the project will depend on what I do next.
If we've just been briefed then I'm doing research on audience insights, pulling together references of best practice work and writing up a task brief.
If we're mid project then we're reviewing creative work and helping to make it social-proof. If we're pitching then we're writing about our recommended approach, pulling together case studies and credentials and crafting our most compelling story.
In between all of this I'm also:
running education sessions for different departments
attending WIPs to make sure we're across all projects and collaborating with other agency groups
meeting with clients to discuss expectations and ways of working
working with freelancers we may need for certain jobs
catching up with my team on any issues
trying to avoid another delicious cake that's passed around for someone's birthday.
When it's time to go home it's all about the dog again. Except for tonight – I'm heading out to karaoke with some (favourite) clients.
Charlotte Norman // Product Marketing Manager at Cover Genius, a global insurance technology company on a mission to enable the world's largest e-commerce companies to sell insurance to their global customers.
As any Product Marketer would know too well, there are no two same days, in the life of a PMM.
My morning typical day is as follows:
7:00 am – 7:30 am – HIIT fitness class to help kick start my day and ensure I'm alert.
7:45 am – Start work, I'm a morning person and have my most productive working sessions in the morning. As such, I like to make the most of my morning to maximise my focus and outputs during these peak working times.
8:00 am – 8:30 am – Prioritisation and planning for the day. I'm a huge planner so I like to map out my day, action any urgent emails or slacks which have come in overnight. Given we're a global company, I will often have some early morning calls with the team during this timeframe.
8:30 am-5:30 pm – Every day will be an assortment of product testing, messaging creation, value prop development, product roadmap refinement, sales enablement, UX testing, customer journey mapping, collateral creation, customer research and GTM development.
I'm fortunate to work in an environment which prioritises desk time so I'm typically only in 2-3.5hrs of meetings per day, which makes it very manageable to output a huge amount of work.
After work, I enjoy winding down with a dance class, a walk home from work, catching up with friends or coming home to cook dinner with my partner and housemate.
Sara Tweedly // Group Executive, Digital & Marketing at financial comparison site CANSTAR, where she is responsible for developing and leading the implementation of the company's digital and marketing strategy
There are a few things that are constant in my day, that includes beginning the morning with a very large coffee and cuddles with my daughter, and making the most of my commute.
I drive to and from work which means I can listen to music to amp myself up for the day or wind down at the end. I also try to use this time to listen to news or to tune into a podcast or live audible books (love Blinkist) to learn from inspiring entrepreneurs, leaders and marketing experts. This time is never scripted but is a must in my day.
When I hit the office floor at about 8am, I usually have an hour of power to set myself up for the day and to list my priorities. But that's where the routine finishes.
No one day is ever the same in terms of the structure or flow but it's certain to be filled with meetings with my team members, catch-ups for project updates and collaborative gate meetings for various digital projects that we have running.
One thing that typically happens during my work day is walk-and-talk meetings. Our office is spread across three floors and taking the stairs gives me daily exercise and is a great time to squeeze in a 5-minute catch-up on the go. These quick meetings are important for me and my team. It helps us to stay nimble, keeps me up to speed and enables the team to act quicker.
We also have a number of tribes across the company, which I'm an Executive sponsor for a few. One that's picking up the pace is focused on our machine learning trials, which are aimed at helping customers find the right product for them.
While it would be possible to work all hours to get the many things I want to get done, done. I make sure to head home at a reasonable time to spend time with my family and importantly too for my wellbeing, to fit exercise into my day.
I'm trying to make it more of a routine to cap off each day with a workout. I've found the best way to do this is to have the equipment at home so I save on travel time and there's fewer excuses, plus picking hotels with gyms when travelling is key.
[convertkit form=1307509]
Amanda Jones // Chief Marketing Officer at Mirus Australia, a company which works on ensuring the aged care sector remains financially sustainable and focuses on the integration of people and technology
Every workday starts with coffee. This is non-negotiable.
I ensure that my team has all arrived safely and everyone is smiling! I check my priority list for the day and a quick glance at emails to ensure meetings have not changed for the day or if any communication has arrived overnight from our European team.
We have standard meetings throughout the working week and month based around our operational goals and our client's needs.
My day-to-day activities primarily consist of ensuring my direct team and indirect have what they need to deliver our products and services, check to see if or when they need help on a project and to answer any questions they may have.
My dominant leadership style is based on a Transformational style, that is, understand and support the co-founder's strategy and creating an environment where people can do their best work.
My day is indispersed with client and internal meetings, phone calls and engaging with my online community across many channels.
I also like to walk, stretch and purchase coffee and hydrate with water.
Laura Wright // Marketing & Incentive Experience Manager at EVT Incentive Marketing, and Founder of Sand Society, a company which designs and produces sand free towels
A typical day for me begins at 5.30am, for me morning exercise is key. It has not always been the case however due to my busy lifestyle and love for exercise and fear of missing out on a workout I identified that the only way I could assure I could squeeze it into my day was to get it out of the way first thing in the morning.
Getting your body moving and releasing endorphins in the morning is amazing. I can absolutely feel it on the days (rare occasion) I don't make it to the gym before work.
I arrive into the office at roughly 8.00am and review my task list and calendar. I religiously enter all required tasks, reminders and project deadlines into my calendar whilst eating breakfast.
I find that to set a productive tone for the day my first 3-5 tasks for the days I make the smaller and 'easier' tasks so I can tick them off the list.
This is absolutely mind over matter however ticking those initial things off your list in the AM calls for the remainder of the day to be super productive as well of course!
I'll never skip lunch – it's my afternoon fuel and most days will step out more a mid-afternoon pick me up walk. My daily goal is to hit 10,000 steps – being in an office job this is quite hard to achieve unless you make a conscious effort however it's amazing how fantastic a couple of steps and fresh air in the afternoon can make you feel.
My day doesn't end there, after traveling 1 hour to get home and fuelling up on a healthy home cooked dinner, I open the laptop again to continue working on Sand Society.
This includes building and maintaining the website, fulfilling orders, feeding back to designers/photographers and continuing to work on our overarching marketing strategies and business plan and strategic rollout for the coming months. I try to wrap this up by 10.00pm however that depends on how carried away we get. It's an exciting time!
Raisa Lorenzana // Digital Marketing Manager at lookfantastic.com.au, part of The Hut Group, where she manages the strategies across all customer touchpoints
Every workday is different for me. The constants would be my 7:00am wake-up time and my 7:00pm dinner. I can't even give you a set bedtime; sometimes I sleep at 11pm and other nights at 2am.
In the morning, I power through the urgent business-as-usual stuff. Each morning, I review our sales and marketing performance the day before, check how we're tracking today, and ensure that everything is set up for the following day. I'm always on our real-time Google Analytics dashboard to track customer movements on our site, purchases by hour, and trending searches.
After I've had lunch in the afternoon, I switch from this short-term view to a critical long-term POV. For me, this means reviewing and optimising activity on each channel. What's working well for us? Where do we want to improve and what needs to change for this to happen?
A lot of my time here will be spent analysing onsite data, planning next month's trade, or brainstorming creative campaigns for brand building.
During my hour-long commute home from 5:30pm, I hit up an audiobook or flick through PressReader (my favourite app investment this year) to stay updated with international news and trends. There are always new developments across all markets and that I need to be across, so reading regularly is a must.
I'm a night owl and my evenings are always fun. My fiancé and I have similar hobbies, so we'll usually cook dinner, hit the gym for 1-2 hours, and close the day with video games or a flick.
Kristen Mahler // Senior Manager Strategic Marketing at Australia Post where she manages the company's consumer segments
6.15am – I wake up and go to Pilates or yoga, depending on the day.
7.30am – Come home take my little pup for a walk around the block. The walk should take 5 minutes, but she literally sniffs everything so takes me about 15 mins.
8am – Get my chia pudding and green juice out of the fridge, feed the dog and walk to work. I always make my breakfast the night before so I get more time in the morning.
8.30am – Arrive at work, make myself a green tea and have breakfast. Have a little chat and get stuck into the day.
9am – 12pm – I have meetings or I'll have time blocked out so I can do some work. My job requires a lot of writing and brainstorming so I'll either lock myself away or plug in and listen to music.
12pm – lunch time! I always make my lunch and when I have time for a break, I'll either eat with friends or head out for a walk around Fitzroy gardens. I sometimes take a seat in the gardens and meditate for 15mins, one of my favourite things to do.
1pm – 5.30pm – Meetings / work.
5.30pm – Walk home.
6pm – take the dog for a walk, this time she gets a longer walk and then gets her dinner.
6.30pm – I have a couple of units to go with my Landscape Design study, so half of the week I'm in class at night, the other half I'll cook dinner and relax with my partner, Nick.
9pm – Meditate for 20 mins before bed.
10pm – Bed time. I'll read a bit before bed but I'll usually be asleep by 10. I love my sleep.
Alexandra Aguirre Tully // brand marketing lead at Airtasker, Australia's largest local services marketplace
A typical day always starts with a team stand-up. The marketing team has evolved over the years, and now I have the pleasure of being surrounded by some incredibly talented growth marketers looking after all things SEO, PPC and Messaging.
Marketing was a whole lot more traditional and above the line focused when I started out, so learning from my peers about all things growth marketing has been really interesting, and hugely rewarding.
After catching up on everyone's to-do list, I'll write my own list which usually encompasses touching base with our account team over at Seven West Media to plan our next burst of ATL media and exploring new integration opportunities.
My next chunk of time will be dedicated to fielding emails received overnight. I've recently brought on board a team based in the US who assist us in researching and writing tangential content that we use to generate earned media and back links.
Comms with international teams can be difficult, particularly when time zones just don't quite align, but we've got ourselves into a good rhythm.
From there, the afternoon can be anything from:
fielding interview requests with exec team members
managing media enquiries
planning campaigns
briefing copywriters
scheduling social media, or
catching up with the SEO lead to understand category prioritisations and where I need to focus my efforts.
Samuel Williamson // Global Brand Marketing – Senior Manager at Intuit, a financial software company, a role which has taken him from Sydney to London and currently, to the San Francisco Bay Area
Pending early morning calls with Europe, or late night calls with India or Australia, a day looks a little something like this:
5am: wake up (not cause I'm a go-getter, but because my gal gets up at 4.30am so it's impossible to sleep any longer)
5am – 6am: reply to my friends' crappy jokes on WhatsApp, read sports articles, check personal social media, filter work emails and Slack, breakfast.
6am: shower and get ready for work
6.30am: walk to work
7am – 8am: reply to urgent emails or Slacks, plan day ahead.
8am – 12pm: meetings (mixture of video conferences with teams overseas or in-person with local teams)
12pm – 12.45pm: lunch. Rain, hail or shine, I get outside on my lunch break.
1-4pm: meetings
4.30pm: work out / exercise
6pm: check work emails and Slack
6.30pm – 9pm: Sam time!
Sophie Crenigan // Digital Marketing Manager at LEP Digital, a digital content marketing agency based on the Central Coast of NSW
A typical day starts with a coffee (or two) and a quick get together with the team. It's here where we plan and prioritise our tasks for the day.
I then spend half an hour going through my emails, touching base with clients, ensuring that everything is up to date and ready to go.
Every day is different and always full of variety. It might include briefing our creative department on client projects, putting together proposals for prospects or attending strategy meetings.
I could then spend a few hours on content development, copywriting projects or digital reporting.
Before I know it, it's 5.30pm. I'll sign off for the day, head to the gym, cook something delicious for dinner before settling into a historical drama or murder mystery on Netflix.
Alexandra Dien // Content Marketing Manager at Brandalism Australia, a Sydney-based content marketing and social media agency, as well as a Freelance Digital Marketing Strategist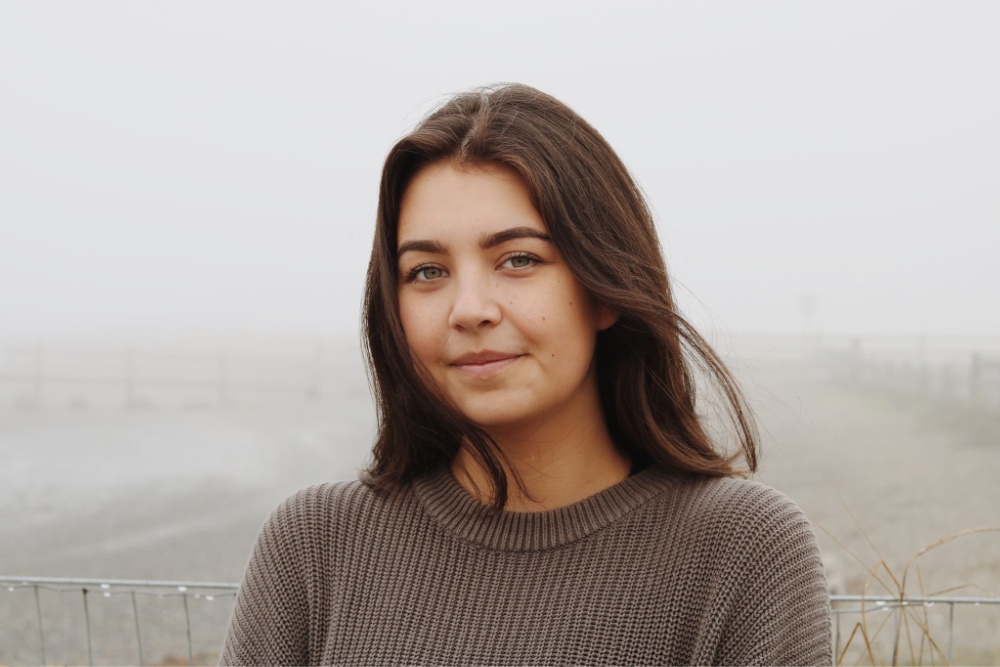 If I'm in the office (at the agency), I'm generally at the office by 9am.
I work in a client facing role, creating strategic content in the tech sector. This content can look like articles, infographics, longer format content, or videos – depending on who the audience is.
If I'm working on client work that doesn't pertain to the agency, my day sometimes looks a little something like this:
I'll get up around 7 and check my emails – often the first thing I do in the morning, and one of the last things I do before bed.
I have clients back at home, causing my inbox to be a little crazy with the 17-hour time difference.
I have coffee(sss) in the morning, and depending on the day I generally have calls with clients from home early in the morning.
If I have client shoots I try to do those in the early morning/afternoon to capitalise on the natural lighting, get some editing done, and organize them into social feeds.
By then it's generally lunch, so I'll pull something out of the fridge and then go back to work. If I'm working on blogs I'll usually put in a few hours to get multiple done in one sitting – I find I can power through them and then edit/tweak them later.
I often end the day having dinner with my roommates or friends, and then schedule what projects I'll try to tackle the next day after dinner. I've learned to really try to actively make time for people in my life – no matter how crazy the week has been.
Before you go…
If you'd like to sponsor or advertise with Balance the Grind, let's talk here.
If you'd like to have a conversation with us about how you balance the grind, get in touch with us.
If you never want to miss one of our conversations about work, life & balance, subscribe to our newsletter.